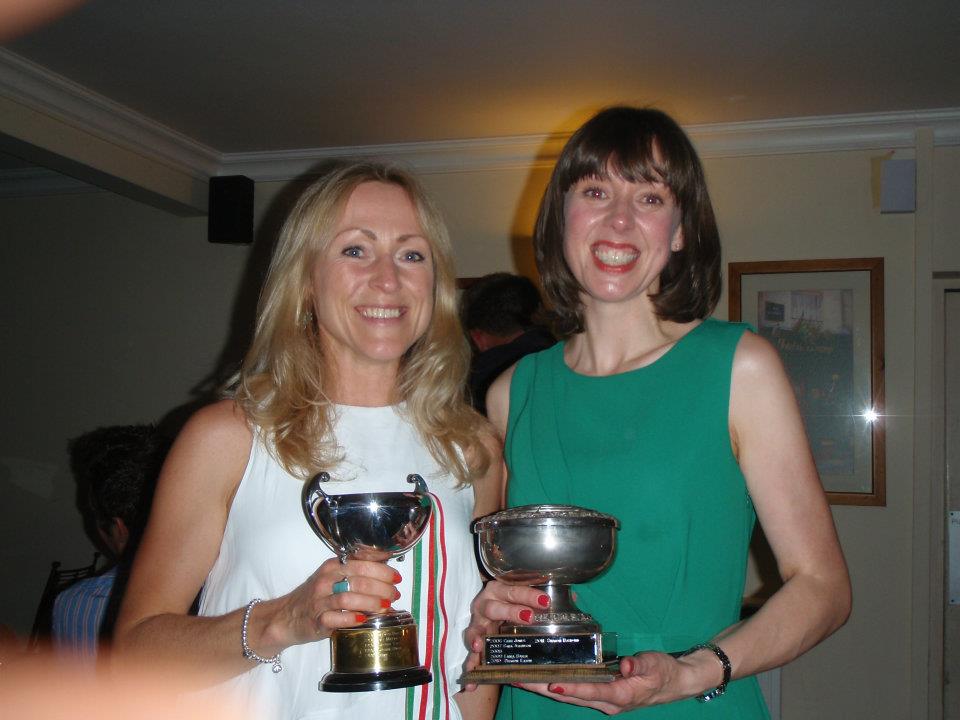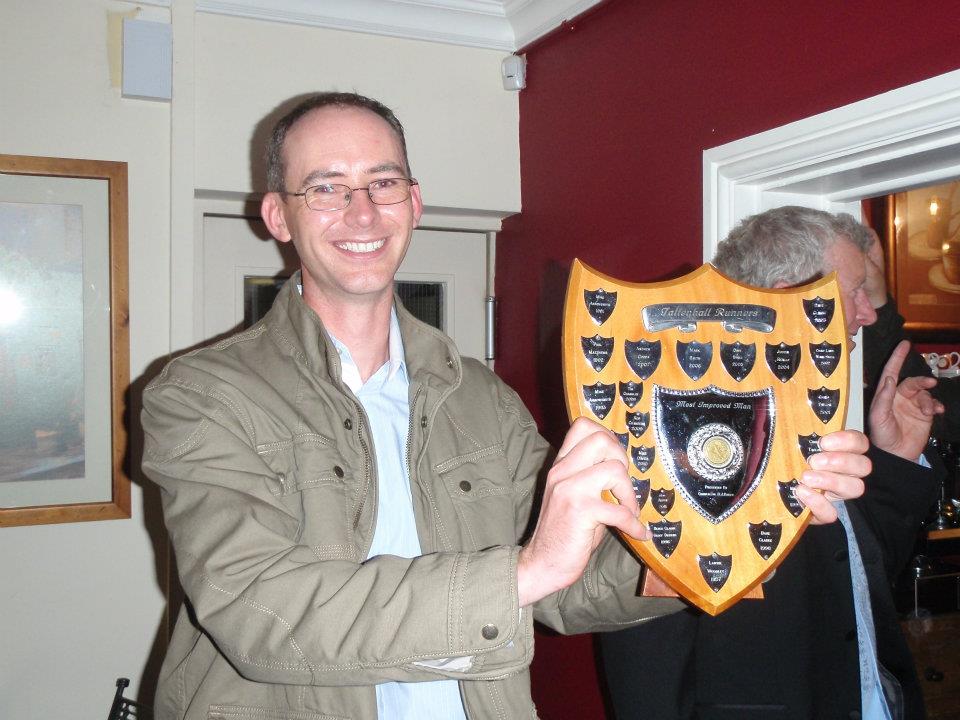 The club has a number of trophies that are awarded each year, at a dinner around mid-year, for particular competitions and achievements.
Details of the 2011/12 winners are given in the following table and the photos above show Kathy, Sharon and Rob with their trophies at the Awards Dinner.

The basis for each award is described further down the page.



2011/12

Club Championship

Male

Alistair McNay

Female

Kathy Frankland

Road Championship

Male

Andrew Sudlow

Female

Grace Hart

Cross Country Championship

Male

Andrew Sudlow

Female

Marilyn Kitching

Fell Running Championship

Male

Peter Taylor

Female

Sarah Hammond

Most Improved Runner

Male

Rob Arden

Female

Sharon Basford

Club Supporter

Rob Webster

Fell Running Award

Nick Holmes

























The criteria for the awards are set out below and refer to the year running from one awards dinner to the next.
| | | |
| --- | --- | --- |
| Club Championship | Male and Female | The best runner across all 3 disciplines of road, fell and cross-country based on the best two results in each individual championship. |
| Most Improved Runner | Male and Female | The individuals who, in the judgement of our senior coaches, have shown the most improvement. |
| Club Supporter | Male or Female | The individual who has run the most races, from the Border League, North Wales Cross Country Series & Club Championship. |
| Road Championship | Male and Female | Winners of the Club Road Championship series of races. Details are given at Club Road Championship. |
| Cross Country Championship | Male or Female | Best performing individual over all cross country races in which the club has entered teams. |
| Fell Running Championship | Male and Female | Winners of the Club Fell Championship series of races. Details are given at Club Fell Championship. |
| Fell Running Award | Male or Female | An award for achievement in fell and mountain running, based on a vote of all committee members, taking in to consideration a range of possible factors including participation in races and mountain marathons as well as special feats of endeavour. |